Welcome to Mushendo Farm, your go-to ecommerce market for mushrooms that enhance mental well-being and physical health. We prioritize organic farming and sustainability to bring you the finest selection of carefully cultivated mushrooms.

From adaptogens that relieve stress and boost cognition to immune-boosting varieties, each mushroom is chosen for its unique benefits. With our seamless ordering, prompt delivery, and exceptional customer service, we ensure your satisfaction.

Join us on a transformative journey of holistic well-being as you discover the incredible potential of Mushendo mushrooms. Embrace nature's healing power for a balanced and vibrant life. Welcome to Mushendo Farm.
MUSHROOM INSTANT COFFEE | 35 SERVINGS
Regular price
Sale price
$29.98 USD
Unit price
per
Sale
Sold out
Share
View full details
MUSHROOM HOT CHOCOLATE | 35 SERVINGS
Regular price
Sale price
$29.98 USD
Unit price
per
Sale
Sold out
Share
View full details
MUSHROOM MATCHA | 35 SERVINGS
Regular price
Sale price
$29.98 USD
Unit price
per
Sale
Sold out
Share
View full details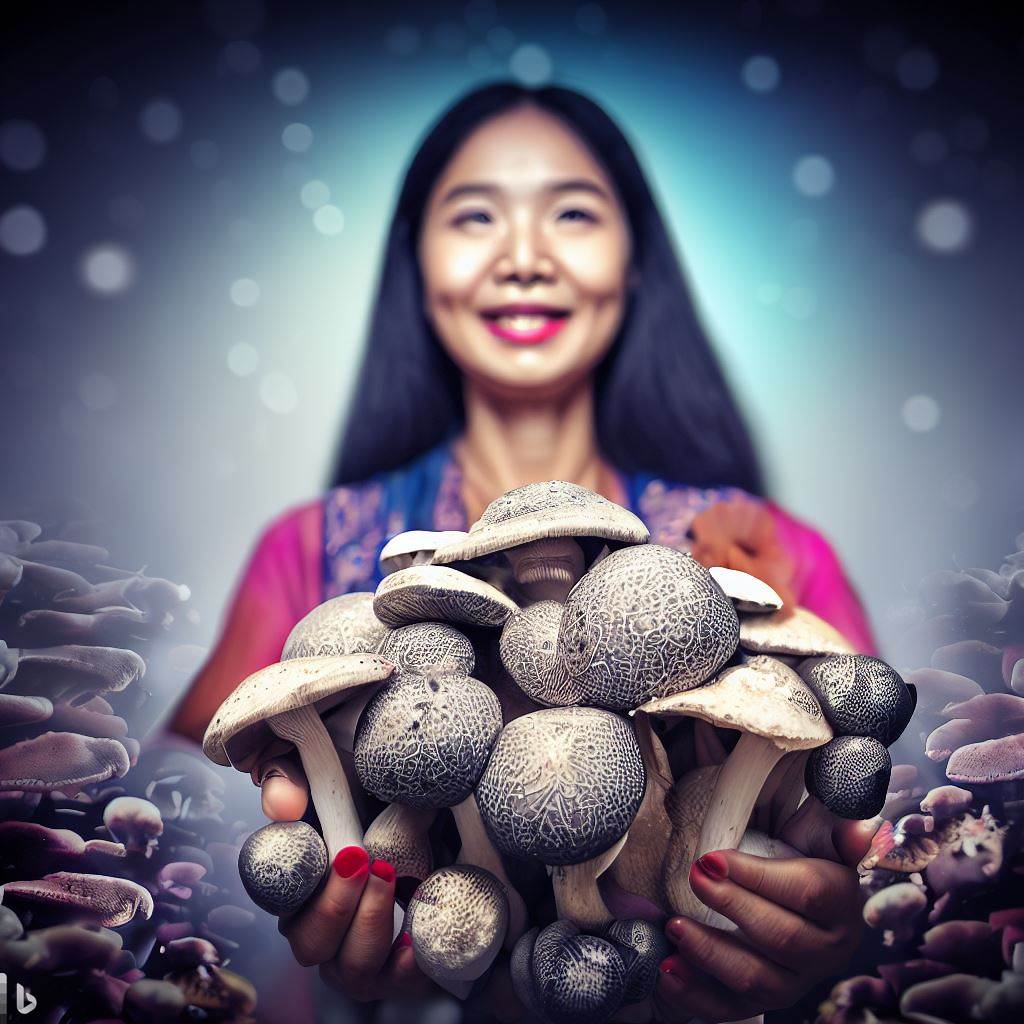 JOIN MUSHENDO AFFILIATE PROGRAM
Earn 20% commission with Mushendo Organic Farm's Affiliate Program. Promote our premium organic products, get marketing support, real-time tracking, and timely payouts. Join us in promoting health and sustainability now!
REGISTER NOW
Eat Well, Live Well: Your Health, Your Wealth!
Nourish your body, nurture your soul. Choose health, savor life. Eat well, live well. Your journey to vibrant well-being begins here.
Elevate Your Plate: Taste the Wellness, Embrace the Energy!
Discover a world of vitality in every bite. Elevate your plate, savor the goodness, and ignite your energy. A journey to wellness begins here.
Eat Smart, Thrive Well: Unleash Your Inner Vitality!
Fuel your body intelligently. Eating smart leads to thriving well. Unlock your inner vitality and experience a life brimming with energy and wellness.
Certifications? We Got You Covered! 
ASI CGMP CERTIFICATION

CGMP stands for Current Good Manufacturing Practice regulations, which are enforced by the FDA (Food and Drug Administration). These regulations establish systems that ensure the appropriate design, monitoring, and control of manufacturing processes and facilities. By operating within a CGMP facility, we can guarantee the integrity, potency, quality, and purity of the products we manufacture.

WE STAND BY OUR PRODUCTS  

We proudly provide a comprehensive Money Back Guarantee without any inquiries or hesitation. If you are dissatisfied with any of our products, simply let us know, and we will promptly issue a full refund, no questions asked. Your satisfaction is our utmost priority.

FDA REGISTERED FACILITY

The FDA (Food and Drug Administration) oversees the regulation of both finished dietary supplement products and dietary ingredients. Since dietary supplements fall under the category of food, manufacturers, packers, and storage facilities are required to comply with the FDA Food Facility Registration regulations. This ensures proper oversight and adherence to safety standards in the production and handling of dietary supplements.
WARNING
It is essential to seek guidance from your healthcare professional prior to consuming any supplements. If you are pregnant or breastfeeding, have pre-existing medical conditions, or are currently taking medications, it is crucial to consult your healthcare provider before incorporating any dietary supplements into your routine. Should you encounter any negative reactions after consuming this dietary supplement, cease its usage immediately and consult your healthcare provider without delay.
F.A.Q
ARE YOUR MUSHROOM POWDERS MADE FROM ORGANIC MUSHROOMS?

Yes, all our mushroom powders are made from certified organic mushrooms. We prioritize organic cultivation methods to ensure the highest quality and purity in our products.
HOW ARE THE MUSHROOMS GROWN?

Our mushrooms are cultivated using sustainable and organic practices. We carefully select the best mushroom strains and provide them with the ideal growing conditions, including organic substrate and controlled environments, to optimize their growth and potency.
ARE YOUR MUSHROOM POWDERS GLUTEN-FREE AND VEGAN?

Absolutely! Our mushroom powders are gluten-free and suitable for vegans. We understand the importance of catering to different dietary needs, and our products are free from any animal-derived ingredients or gluten contaminants.
DO YOU USE ANY ADDITIVES OR FILLERS IN YOUR MUSHROOM POWDERS?

No, we are committed to offering pure and unadulterated mushroom powders. Our products are free from additives, fillers, and any unnecessary ingredients. We believe in preserving the natural integrity and nutritional value of the mushrooms.
HOW DO I INCORPORATE YOUR MUSHROOM POWDERS INTO MY DAILY ROUTINE?

Our mushroom powders are incredibly versatile. You can add them to smoothies, coffee, tea, soups, sauces, or even sprinkle them over your favorite dishes. We provide usage suggestions and recipes to help you get creative and maximize the benefits of our mushroom extracts.
ARE THERE ANY KNOWN SIDE EFFECTS OR ALLERGIES ASSOCIATED WITH YOUR MUSHROOM POWDERS?

While mushrooms are generally safe, individual sensitivities can vary. If you have any known allergies or concerns, we recommend consulting with a healthcare professional before using our products. Additionally, please read the product labels and ingredient lists to ensure compatibility with your specific needs.
DO YOU SHIP NATIONWIDE IN THE USA?

Absolutely! We are proud to offer nationwide shipping across the USA. Your mushroom powders will be carefully packaged and delivered right to your doorstep, allowing you to experience the wonders of Mushendo Organic Farm, no matter where you are.
TESTIMONIALS
Enhanced Focus and Mental Clarity with Mushendo Lion's Mane Mushroom Powder

"I am blown away by the quality of Mushendo mushroom powders! The Lion's Mane has significantly improved my focus and mental clarity. Highly recommend!"

Sarah M.
⭐⭐⭐⭐⭐
✅ Verified Buyer

Elevated Performance and Endurance with Mushendo Cordyceps Mushroom Powder

"I'm amazed by the results of Mushendo Cordyceps mushroom powder! It has improved my endurance and athletic performance. I can push myself further during workouts. Highly recommended for fitness enthusiasts!"
Mike T.

⭐⭐⭐⭐⭐

✅ Verified Buyer

Improved Well-being and Stress Management with Mushendo Reishi Mushroom Powder

"I've been using Mushendo Reishi mushroom powder for a few weeks now, and I feel a noticeable boost in my overall well-being. It has helped me manage stress better and sleep more peacefully. Love it!"

Mark R.

⭐⭐⭐⭐⭐

✅ Verified Buyer

Transformed Immune Health with Mushendo Chaga Mushroom Powder

"The Chaga mushroom powder from Mushendo has become a part of my daily routine. It's fantastic for immune support, and I feel more energized and healthy since incorporating it into my diet."

Lisa W.

⭐⭐⭐⭐⭐

✅ Verified Buyer

Unparalleled Immune Support with Mushendo Maitake Mushroom Powder

"Mushendo Maitake mushroom powder has been a game-changer for my immune health. I feel more resilient and haven't fallen sick since I started taking it. A must-have for immune support!"

Emily S.

⭐⭐⭐⭐⭐

✅ Verified Buyer

Revitalized Energy and Vitality with Mushendo Shiitake Mushroom Powder

"Mushendo Shiitake mushroom powder has been a game-changer for me. I used to feel sluggish and low on energy, but since incorporating it into my daily routine, I feel rejuvenated and full of vitality. It has truly made a difference in my overall well-being. Highly recommended!"

James H.

⭐⭐⭐⭐⭐
✅ Verified Buyer

Radiant Skin and Stronger Nails with Mushendo Turkey Tail Mushroom Powder

I've always struggled with skin issues and brittle nails, but ever since I started taking Mushendo Turkey Tail mushroom powder, my skin has become clearer, and my nails are stronger than ever. This product has truly worked wonders for my beauty regimen. I couldn't be happier!"

Samantha L.

⭐⭐⭐⭐⭐
✅ Verified Buyer

Improved Digestion and Gut Health with Mushendo Maitake Mushroom Powder

"Mushendo Maitake mushroom powder has become my go-to for maintaining a healthy digestive system. I used to experience occasional discomfort, but this powder has helped soothe my gut and regulate digestion. It's a natural and effective solution that I highly recommend to anyone seeking digestive support."

Andrew D.

⭐⭐⭐⭐⭐
✅ Verified Buyer

Enhanced Athletic Performance and Recovery with Mushendo Cordyceps Mushroom Powder

"As a professional athlete, I'm always looking for ways to improve my performance. Mushendo Cordyceps mushroom powder has been a game-changer for me. It has enhanced my endurance, speed, and overall athletic performance. Plus, it aids in faster recovery, allowing me to push my limits. I'm truly impressed!"
Sarah B.

⭐⭐⭐⭐⭐
✅ Verified Buyer

Balanced Mood and Stress Relief with Mushendo Reishi Mushroom Powder

"Mushendo Reishi mushroom powder has made a significant impact on my emotional well-being. It has helped me manage stress better and maintain a balanced mood. I feel more calm, centered, and resilient in the face of life's challenges. This product is a true gem!"
Rachel S.

⭐⭐⭐⭐⭐
✅ Verified Buyer

Improved Joint Health and Flexibility with Mushendo Chaga Mushroom Powder

"I've struggled with joint stiffness and discomfort for years, but Mushendo Chaga mushroom powder has been a game-changer. Since incorporating it into my daily routine, I've noticed a remarkable improvement in my joint health and flexibility. It's a natural remedy I can't live without!"
David R.

⭐⭐⭐⭐⭐
✅ Verified Buyer

Optimized Cognitive Function and Memory with Mushendo Lion's Mane Mushroom Powder

"Mushendo Lion's Mane mushroom powder has become my secret weapon for a sharp mind. It has improved my cognitive function, memory, and mental clarity. I feel more focused and productive in my work and daily activities. I highly recommend it to anyone seeking a mental boost!"
Olivia T.

⭐⭐⭐⭐⭐
✅ Verified Buyer

Elevated Heart Health with Mushendo Shiitake Mushroom Powder

"Taking care of my heart health is a top priority, and Mushendo Shiitake mushroom powder has been instrumental in supporting it. I feel confident knowing that I'm nourishing my cardiovascular system with this exceptional product. It's a natural and effective way to promote a healthy heart!"
Benjamin K.

⭐⭐⭐⭐⭐
✅ Verified Buyer

Enhanced Sleep Quality and Relaxation with Mushendo Turkey Tail Mushroom Powder

"Struggling with sleep issues was taking a toll on my well-being, but Mushendo Turkey Tail mushroom powder has been a game-changer. It has helped me achieve restful sleep and wake up refreshed. The relaxation and tranquility it promotes are remarkable. I'm grateful for this amazing product!"
Lily M.

⭐⭐⭐⭐⭐
✅ Verified Buyer

Boosted Immunity and Overall Wellness with Mushendo Maitake Mushroom Powder

"I've been amazed by the immune-boosting power of Mushendo Maitake mushroom powder. Since incorporating it into my routine, I've noticed fewer instances of falling sick. It has strengthened my immune system, and I feel more resilient and healthy. This product is a must-have for overall wellness!"
Michael W.

⭐⭐⭐⭐⭐
✅ Verified Buyer