Regular price
Sale price
$29.98 USD
Unit price
per
Sale
Sold out
Experience the exquisite fusion of traditional comfort and natural goodness with our hot mushroom chocolate.
Delight in the soothing warmth of this indulgent beverage, where the creamy richness of hot chocolate intertwines harmoniously with the earthy essence of meticulously selected mushroom extracts.
Our carefully crafted recipe brings forth a uniquely aromatic and flavorful blend, offering a journey for the palate that embraces both the familiar comfort of hot chocolate and the distinctive, subtle notes of quality mushrooms.
Elevate your hot beverage experience with a luxurious and balanced concoction that invites you to savor each sip, providing a moment of relaxation and a sophisticated, nuanced flavor profile that is both comforting and refreshingly different.
Share
View full details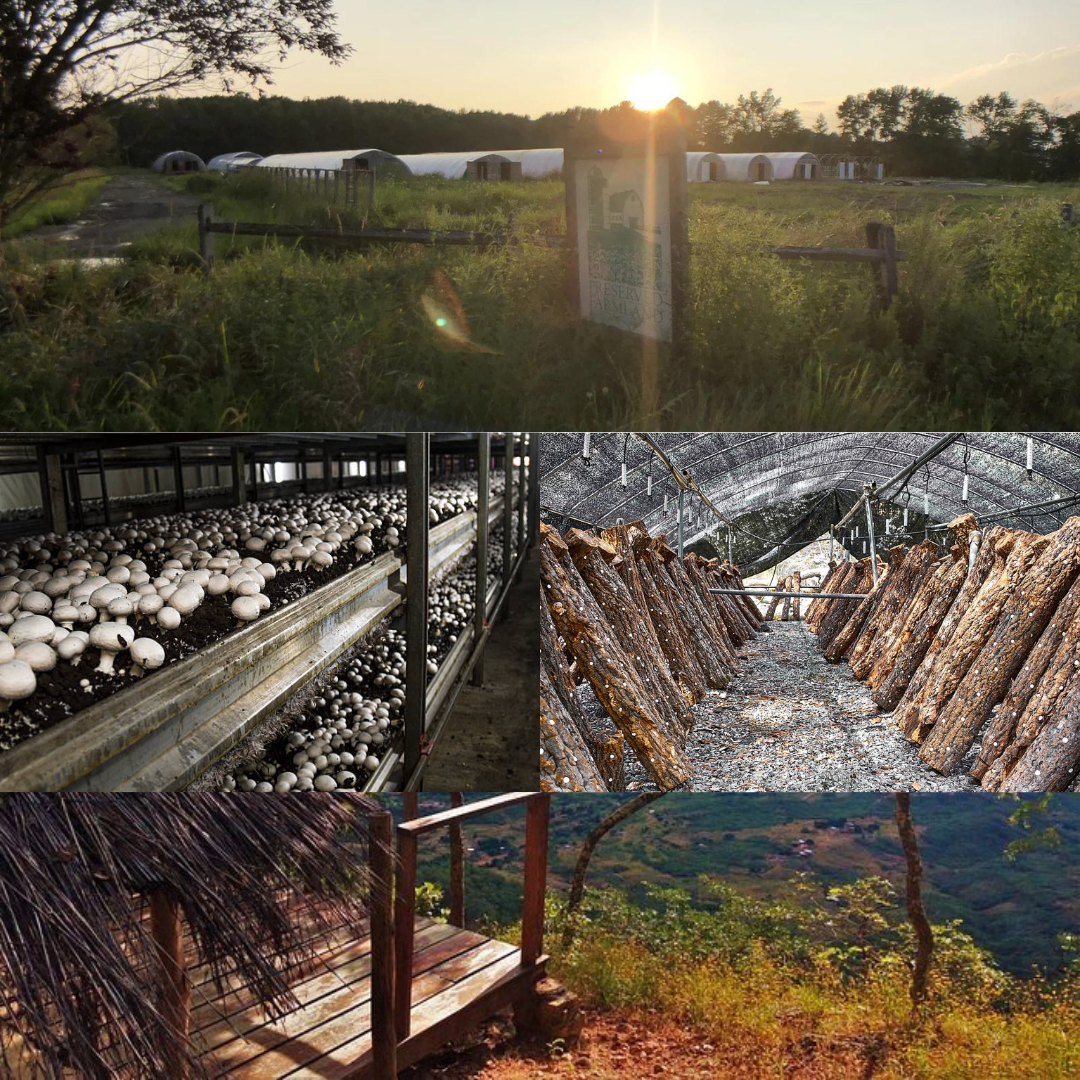 WHY MUSHENDO?
At Mushendo, we are passionate about providing you with the highest quality organic mushroom extracts. Our farm is dedicated to sustainable and eco-friendly practices. We believe in the power of nature and its ability to enhance our well-being.
Our mushrooms are carefully grown and handpicked, ensuring optimal freshness and potency. We meticulously follow organic farming methods, free from harmful pesticides or chemicals. Each extract is meticulously crafted to preserve the natural goodness and health benefits of these incredible fungi.
Our commitment to quality extends beyond our products. We prioritize transparency, and our team is always ready to answer any questions you may have about our farm or extraction process.
Certifications? We Got You Covered!
ASI CGMP CERTIFICATION

CGMP stands for Current Good Manufacturing Practice regulations, which are enforced by the FDA (Food and Drug Administration). These regulations establish systems that ensure the appropriate design, monitoring, and control of manufacturing processes and facilities. By operating within a CGMP facility, we can guarantee the integrity, potency, quality, and purity of the products we manufacture.

WE STAND BY OUR PRODUCTS  

We proudly provide a comprehensive Money Back Guarantee without any inquiries or hesitation. If you are dissatisfied with any of our products, simply let us know, and we will promptly issue a full refund, no questions asked. Your satisfaction is our utmost priority.

FDA REGISTERED FACILITY

The FDA (Food and Drug Administration) oversees the regulation of both finished dietary supplement products and dietary ingredients. Since dietary supplements fall under the category of food, manufacturers, packers, and storage facilities are required to comply with the FDA Food Facility Registration regulations. This ensures proper oversight and adherence to safety standards in the production and handling of dietary supplements.
F.A.Q
ARE YOUR MUSHROOM POWDERS MADE FROM ORGANIC MUSHROOMS?

Yes, all our mushroom powders are made from certified organic mushrooms. We prioritize organic cultivation methods to ensure the highest quality and purity in our products.
HOW ARE THE MUSHROOMS GROWN?

Our mushrooms are cultivated using sustainable and organic practices. We carefully select the best mushroom strains and provide them with the ideal growing conditions, including organic substrate and controlled environments, to optimize their growth and potency.
ARE YOUR MUSHROOM POWDERS GLUTEN-FREE AND VEGAN?

Absolutely! Our mushroom powders are gluten-free and suitable for vegans. We understand the importance of catering to different dietary needs, and our products are free from any animal-derived ingredients or gluten contaminants.
DO YOU USE ANY ADDITIVES OR FILLERS IN YOUR MUSHROOM POWDERS?

No, we are committed to offering pure and unadulterated mushroom powders. Our products are free from additives, fillers, and any unnecessary ingredients. We believe in preserving the natural integrity and nutritional value of the mushrooms.
HOW DO I INCORPORATE YOUR MUSHROOM POWDERS INTO MY DAILY ROUTINE?

Our mushroom powders are incredibly versatile. You can add them to smoothies, coffee, tea, soups, sauces, or even sprinkle them over your favorite dishes. We provide usage suggestions and recipes to help you get creative and maximize the benefits of our mushroom extracts.
ARE THERE ANY KNOWN SIDE EFFECTS OR ALLERGIES ASSOCIATED WITH YOUR MUSHROOM POWDERS?

While mushrooms are generally safe, individual sensitivities can vary. If you have any known allergies or concerns, we recommend consulting with a healthcare professional before using our products. Additionally, please read the product labels and ingredient lists to ensure compatibility with your specific needs.
DO YOU SHIP NATIONWIDE IN THE USA?

Absolutely! We are proud to offer nationwide shipping across the USA. Your mushroom powders will be carefully packaged and delivered right to your doorstep, allowing you to experience the wonders of Mushendo Organic Farm, no matter where you are.